Site Index

Restoration Parts

1971-72 Aluminum Bumper Brackets

Services Offered
Buick GS / GSX Hood Vent Decals
Designed for anyone running a Fiberglass Hood.
Replaces the Factory Hood Vents which don't
fit in Fiberglass Hoods real well.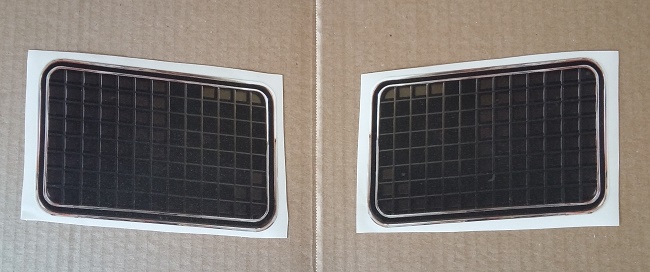 Shown Below is a pair of our Decals on a Fiberglass Hood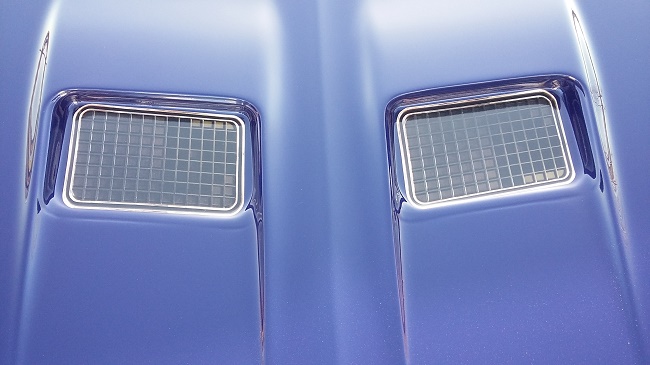 Shown Below is a pair of Factory Hood Vents on a Factory Steal Hood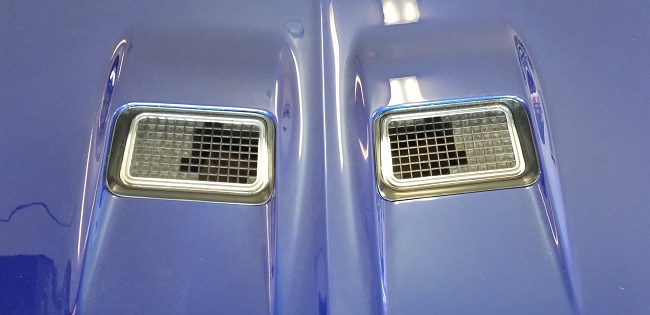 These are a High Quality Decal that you can install on a Fiberglass Hood
in place of the Factory Hood Vents. These were produced by scanning
a pair of factory 1970 vents. They're identical in size.
Correct look for 1970 but will work on 1971 & 72 Models also.
Prices & Stock #s are as follows:
1 Pair of Decals $30.00 - Stock # HoodDec

Shipping is $7.00 - Shipped via USPS - Priority Mail

Do you want to Order any of these items? Just write down the Part # & Quantity
then click here to fill out our Simple but Secure Online Order Form