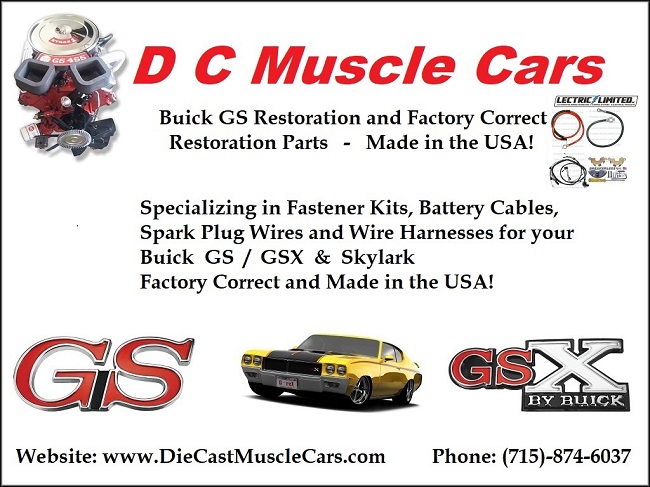 Factory Correct - Date Coded Spark Plug Wires
Made by Lectric Limited right here in the USA!
We specialize in 1970 - 1972 Buick's but we
can accommodate all years!

If you don't see your year or model please call us.
We'll beat our competitors prices!!
Exact Reproduction Sets
In order to satisfy the most discriminating enthusiast and restorer, Lectric Limited offers authentic reproduction spark plug wire sets.
These sets are identical to the spark plug wires as they would have appeared on your vehicle when it shipped from the factory.
They look, fit, and perform exactly as original and provide the finishing touch for any original or restored vehicle.
All sets include the coil wire.
Manufactured from the original manufacturer (GM, Chrysler, AMC) specifications/blueprints.
Wire Conductor: original wire type (carbon-core).
Wire Color: original color (black, gray or brick red).
Wire Lengths: original wire lengths.
Wire Script: original script nomenclature.
Wire Script Color: original script ink type and color (white, black or yellow).
Wire Braiding: original machine-applied metal braiding (only 1965-74 Corvette big block with radio).
Wire Manufacturer: original manufacturer (Packard Electric®).
Wire Date Code: original date code (if applicable).
Terminals: original configuration (45°, 90°, 135° or 180°).
Boot Color: original color (black, gray, brown or orange).
Boot Type: original size, shape and configuration (45°, 90°, 135° or 180°).
Date Coded Spark Plug Wires