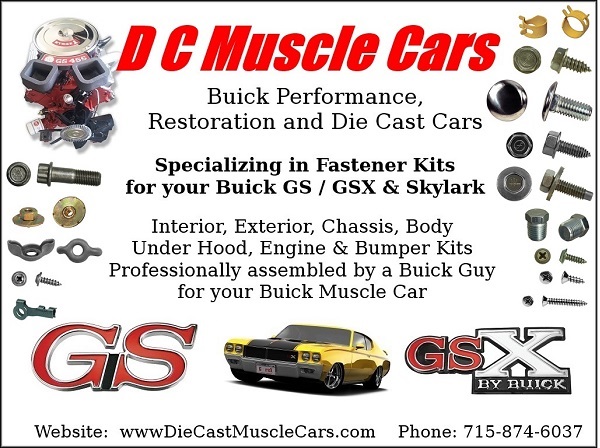 1970 GS Stage 2
10 Second Street Car
This car was built in 2001 to be a Street Car that we could also take to the track.
Initially I kept the Stage 1 Motor in it along with all the Factory Parts.
End Result was an 11 Second car utilizing the Factory Engine Parts.
Fast forward to 2003/04 and a Stage 2 Motor was installed.
This resulted in Low 10 second E.T.s while still fully streetable.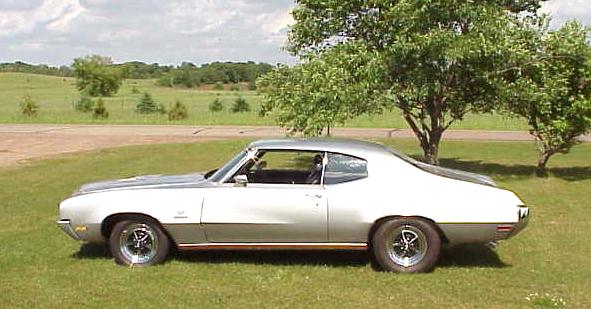 In 2001 my GS was a "Stock Appearing" car.
Its best E.T. ended up at 11.80 on radial tires.
I had alot of fun with this car in 2001 racing cars that were
"hopped up" while mine appeared stock.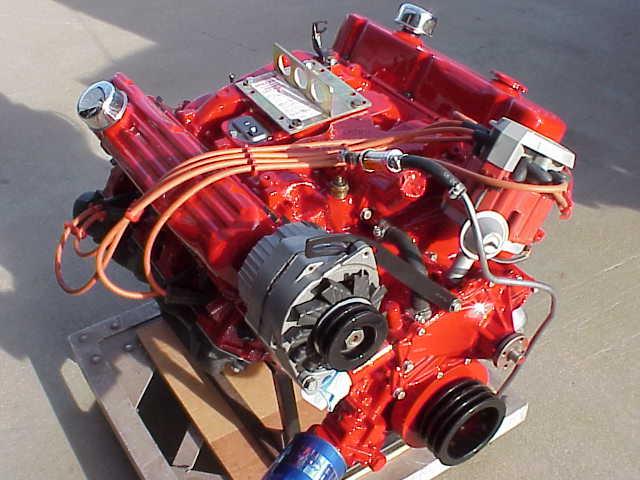 This is the 455 Stage 1 motor that powered my 70 GS in 2001. It is a "Stock Appearing"
455 which has powered the car to 11 Second 1/4 mile times at 115 MPH . This was achieved on
Radial tires through factory Exhaust Manifolds, Cast Iron Intake, Quadrajet Carb and full Exhaust.
Note: (Extensive Port work was done to the heads, intake and exhuast manifolds)
Who says you need aftermarket parts to go fast!?!?!?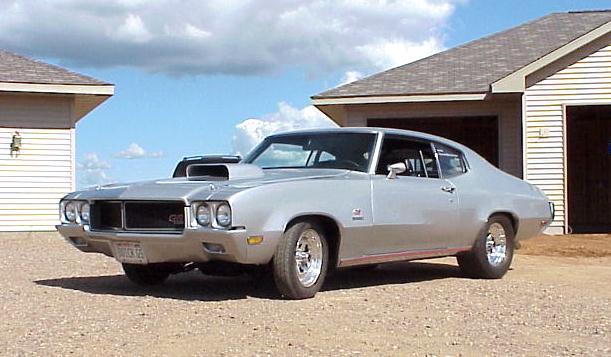 Summer 2003 - 1970 GS w/ Factory Silver Mist Paint.
This car was built for the street & strip while trying to maintain a factory stock look.
My main goal was to build a car that would work on the street as well as the track.
A lot of thought was put into the suspension
and weight transfer. End result is a low 10 second car. With the exception of the Stage 2 hood scoop
and aluminum wheels this is a very stock appearing car.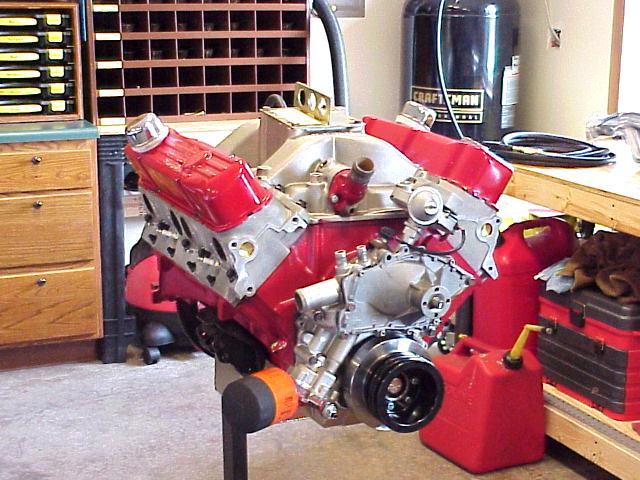 Above Photo shows my new Stage 2 motor. It made 654 Horsepower and 617 Foot pounds of Torque. Summer 2003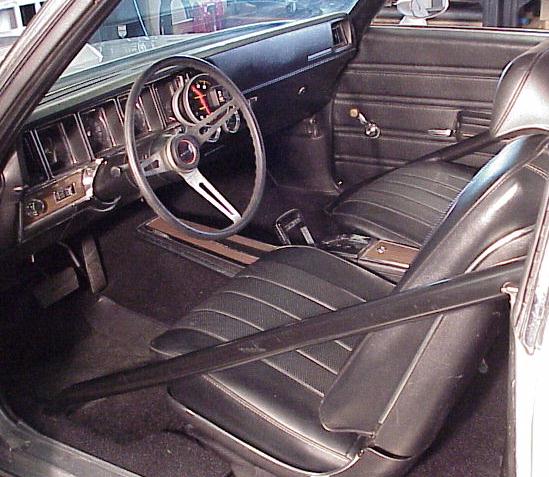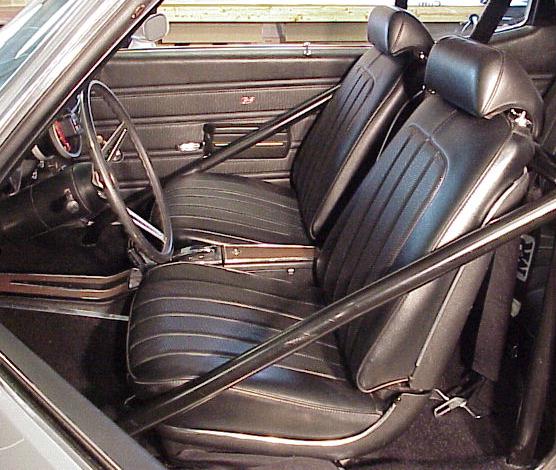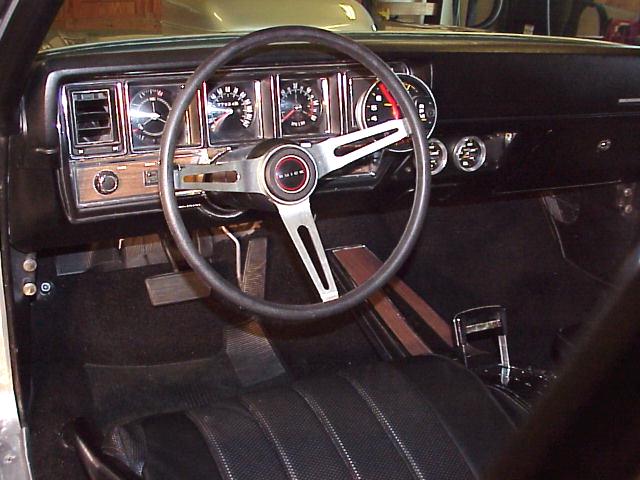 Above Photos show my interior. I've tried to keep it as stock as possible.
Features include: Factory Floor shift, Factory Gauges, Factory Tach,
Rally Steering Wheel & Factory Bucket Seats.
The only aftermarket items are a Cro Moly 6Pt. Roll Bar, Autometer Tach
and Autometer Oil & Temp Gauges.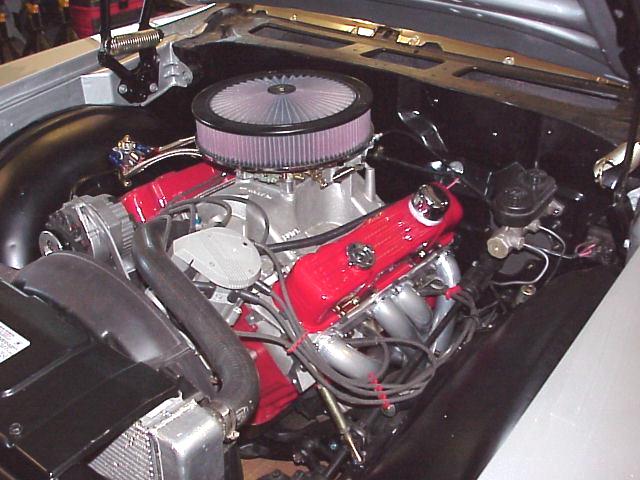 Stage 2 Motor Installed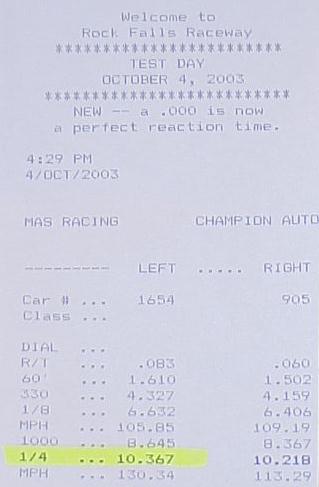 Above time slips shows my best E.T ran in 2003
w/ Stage 2 Aluminum Heads. (Left Hand Side)