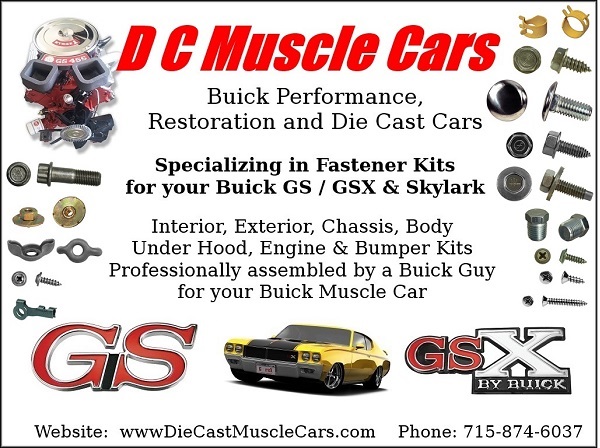 1971 Buick GSX

One of the cars we restored at Autokraft is a
1971 Buick GSX. This car resides in Canada and
was invited to the 2018 MCACN show.
It received 2 awards in it's class.
This is 1 of only 124 GSX's produced in 1971.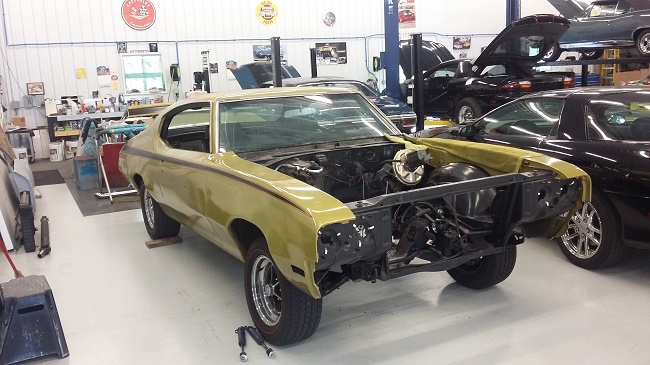 Car shown here prior to it's restoration.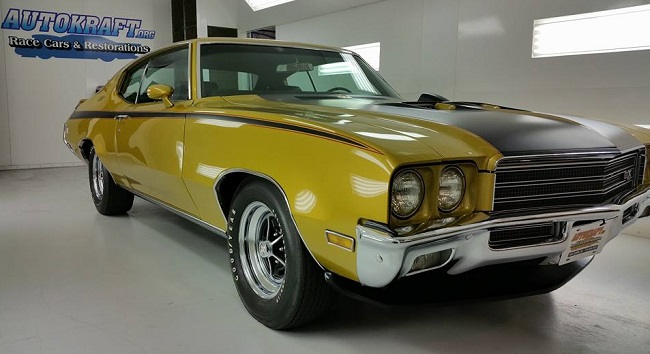 Shown here in the Autokraft Paint Booth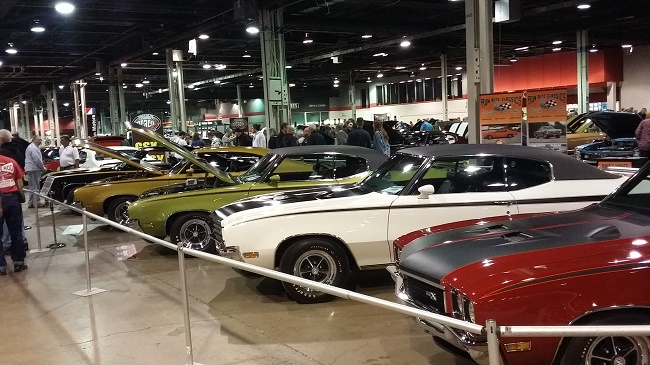 On display at the MCACN show in 2018!
12 GSX's were on hand this year!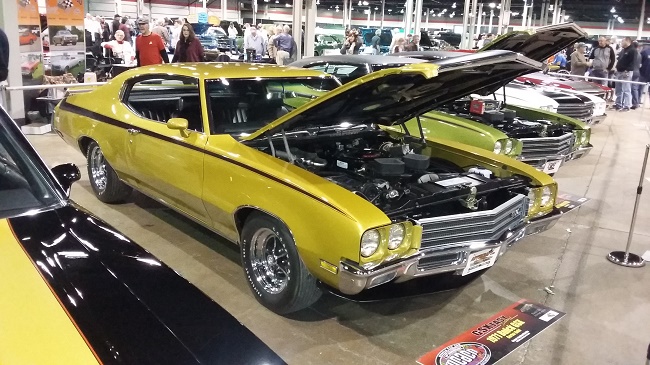 There was a sea of GSX's on Display.
All but 2 colors were present.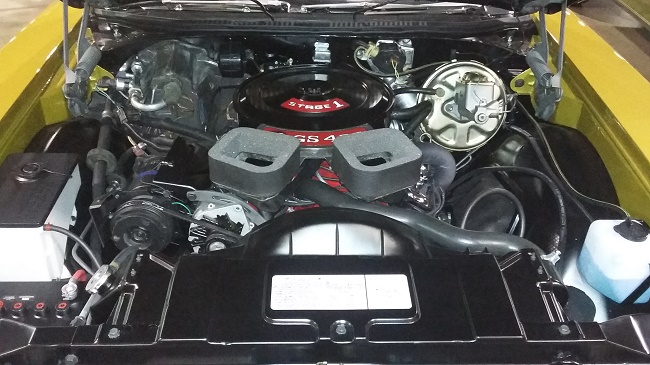 Stage 1 Power and A/C for comfort!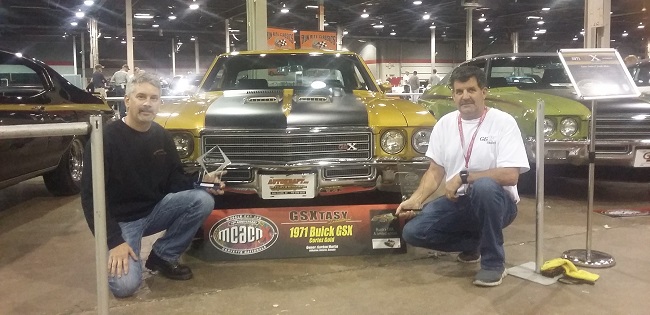 Myself (left) and Car Owner Gordon Martin
shown here with his two awards.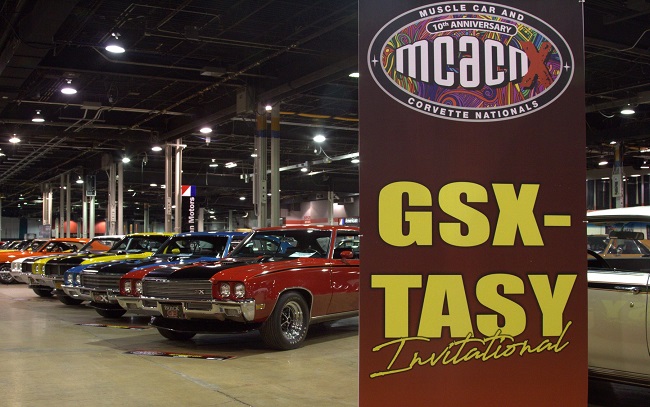 What a great showing of GSX's!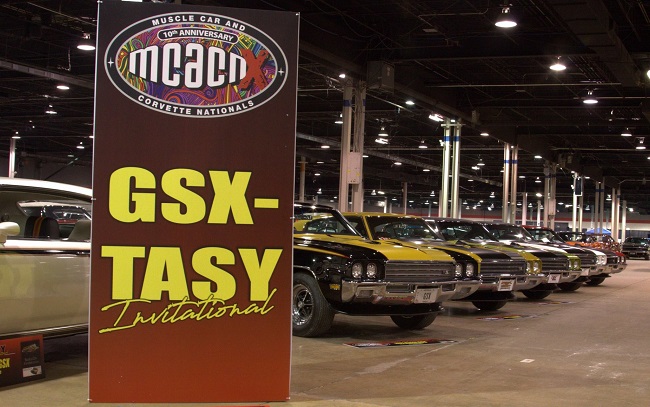 2018 MCACN - Great Show!