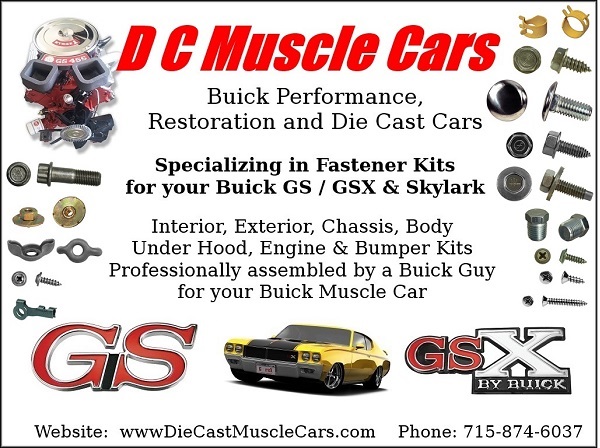 1972 GS Stage 1
Frame Off Restoration
Our 1st Frame Off Restoration was a 1972 Buick GS Stage 1.
This is an original matching numbers car with only 33,625 original miles.
It is 1 of 9 built in Sea Mist Green in 1972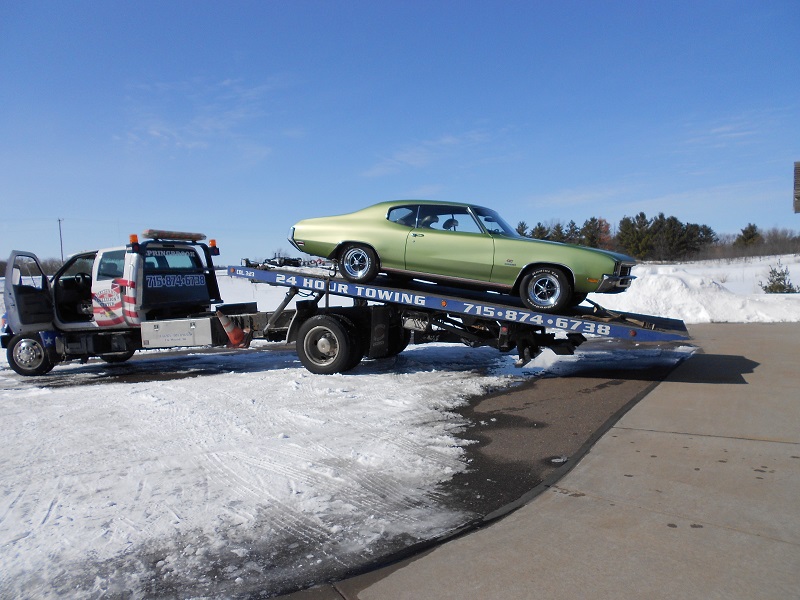 Car Arrived on March 17th - 2013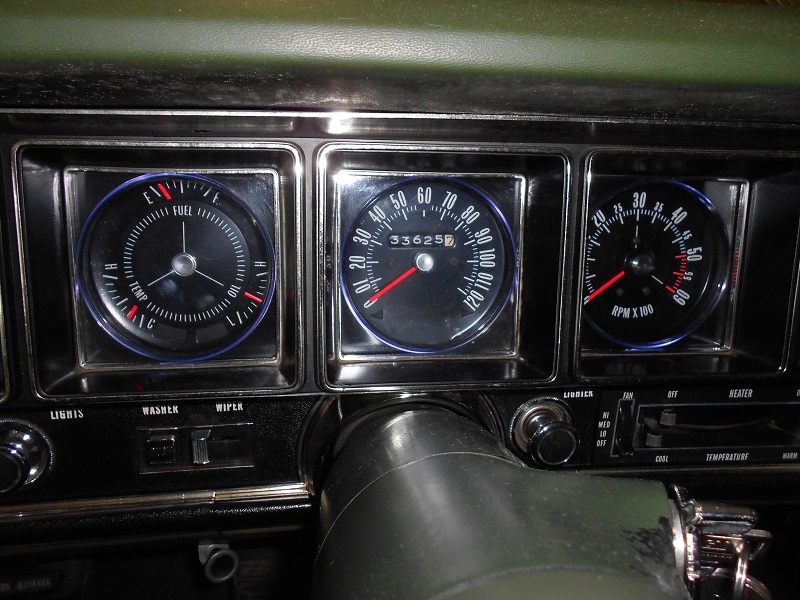 33,625 Original Miles!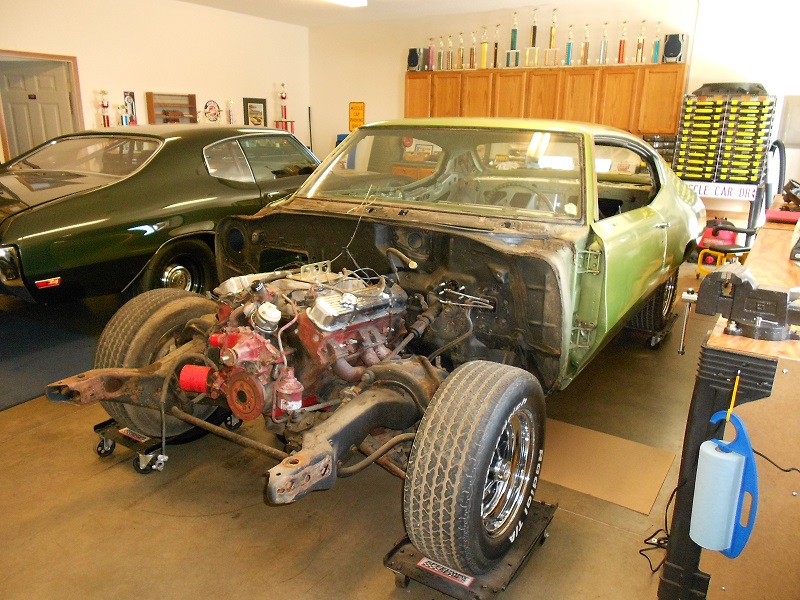 The Tear Down Process began on March 18th - 2013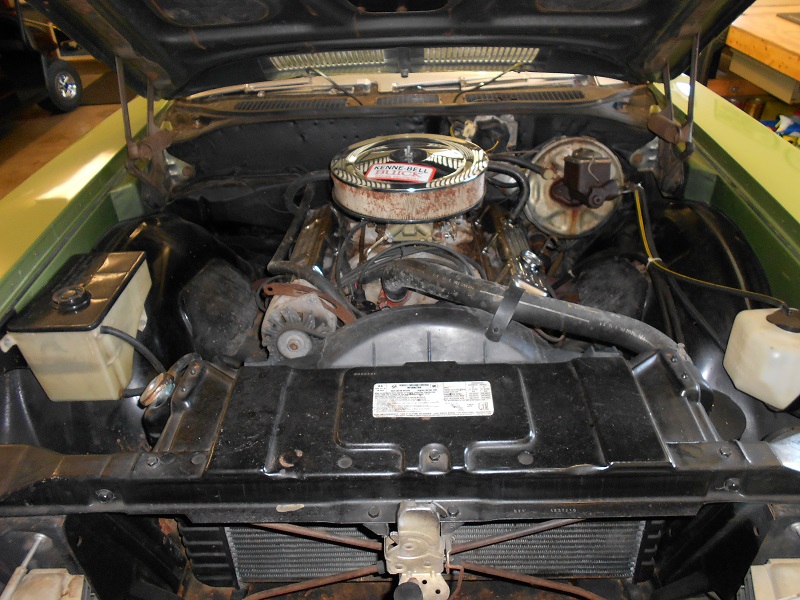 Engine Bay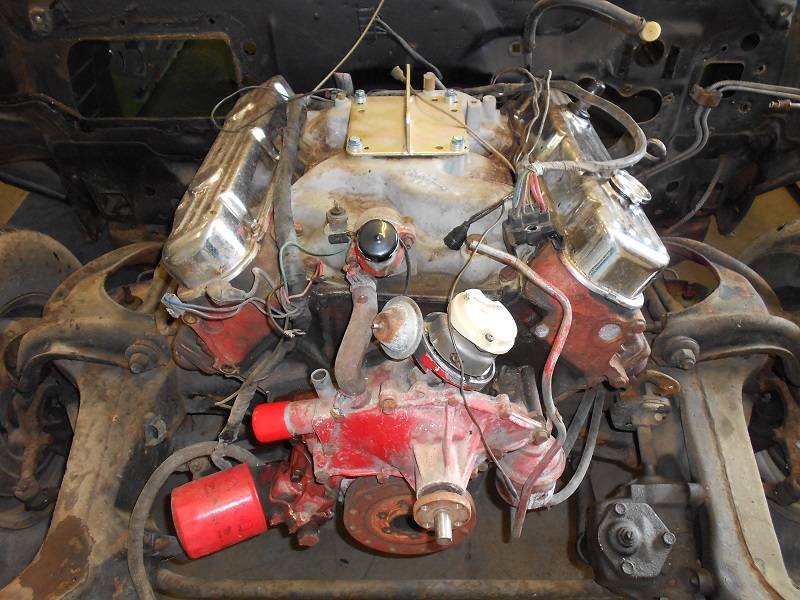 Stage 1 Engine shown here with an Edelbrock Intake.
Owner kept the Original Cast Iron Intake and Carb all these years!
The Engine has been rebuilt back to Original with the exception of a Modern Camshaft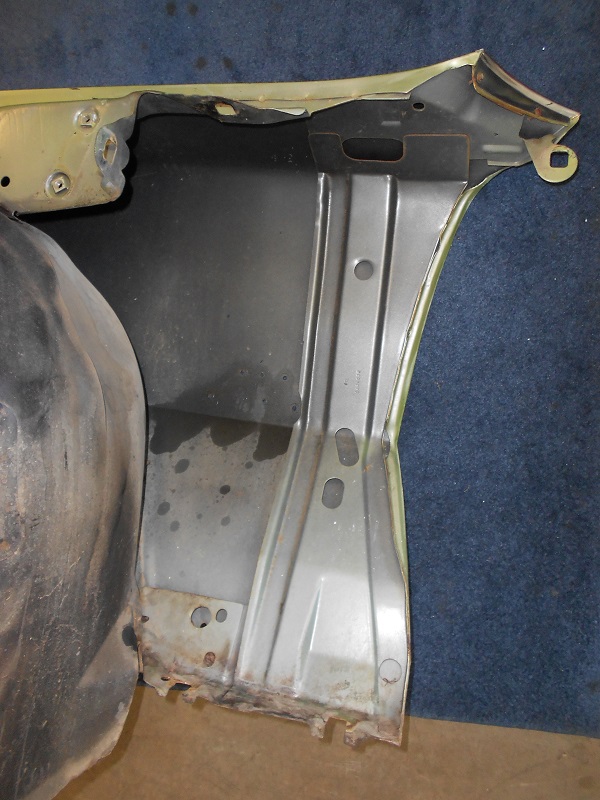 This is a beautiful site to anyone that knows what the backside of a Fender typically looks like!
Zero Rust!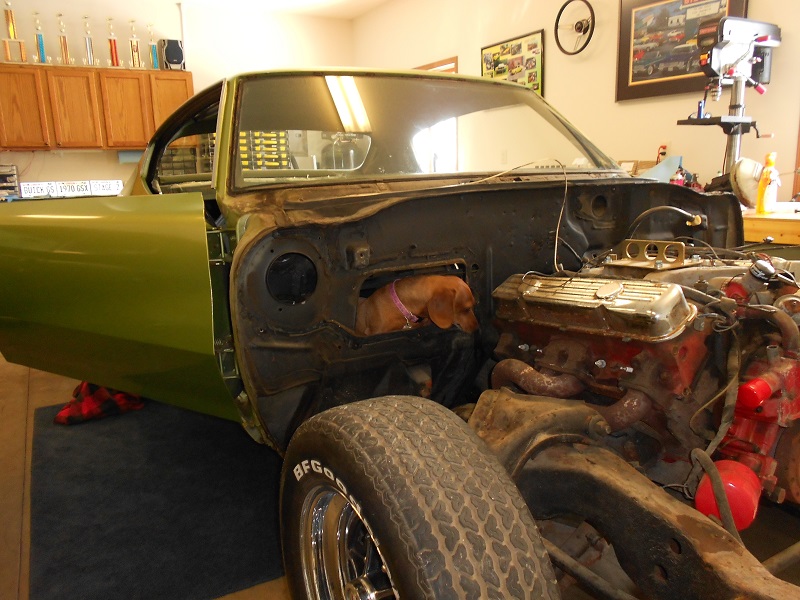 Getting a little help from "Noodle" my Miniature Dachshund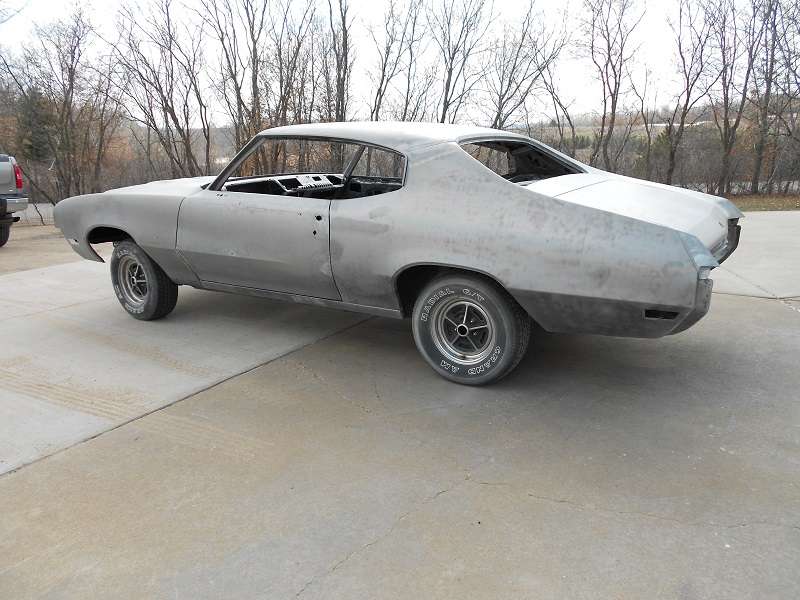 Car after Media Blasting. No Rust!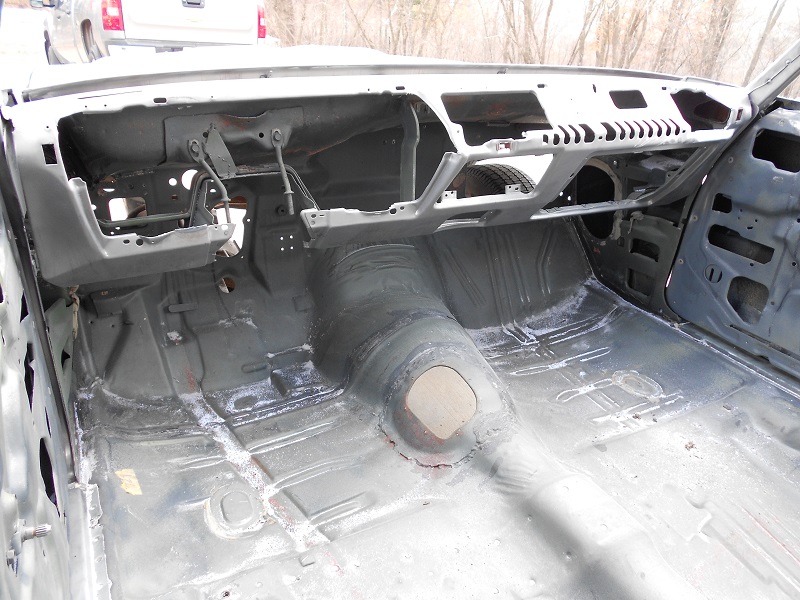 Interior after Media Blasting. No Rust Holes in the floor!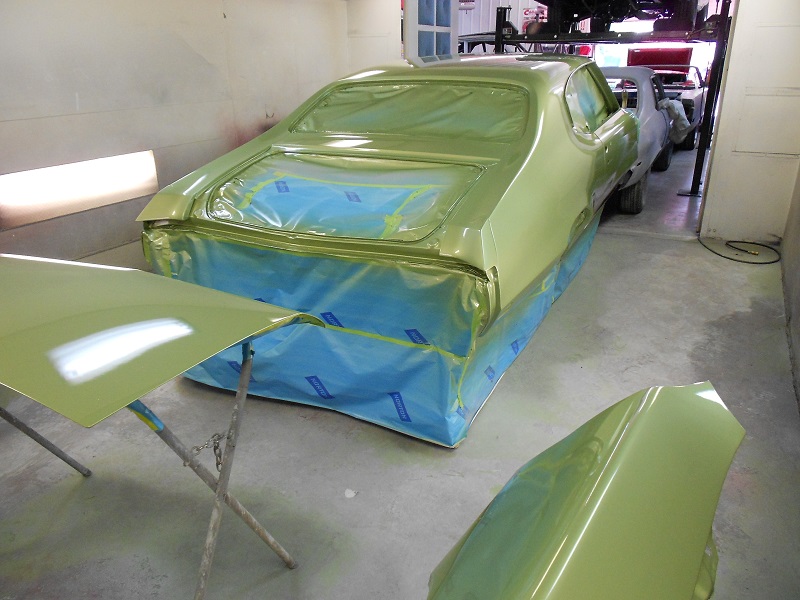 Paint applied August 1st by "Autokraft"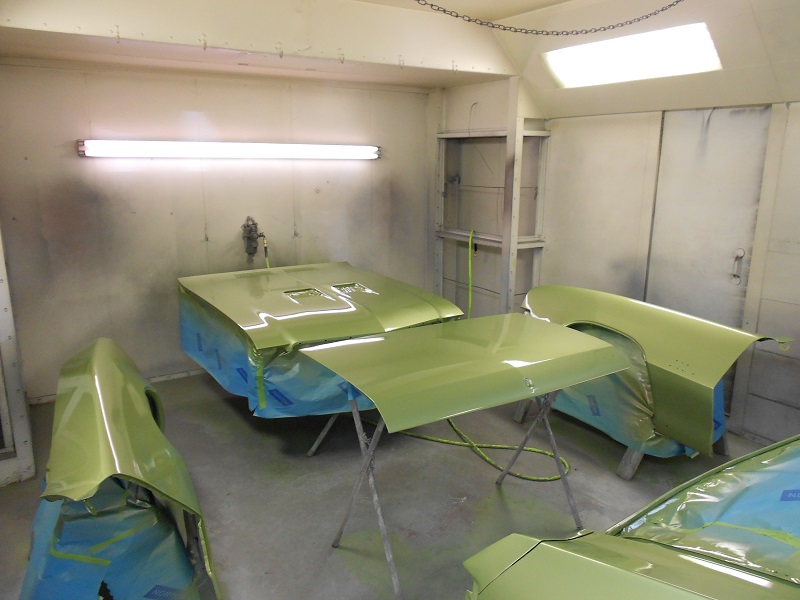 Painted Parts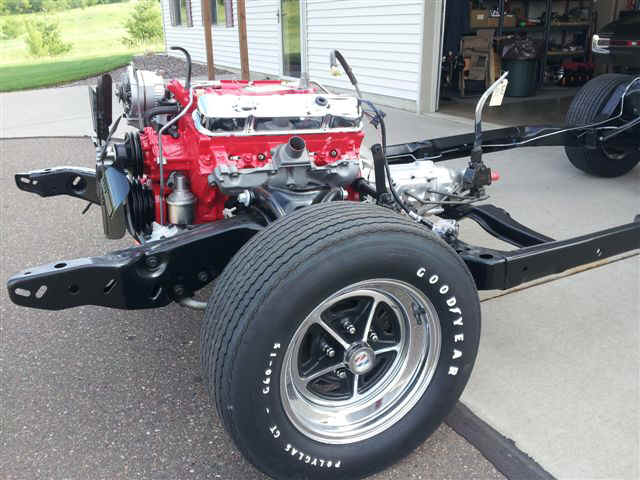 Frame with Drivetrain & Suspension assembled in June - 2013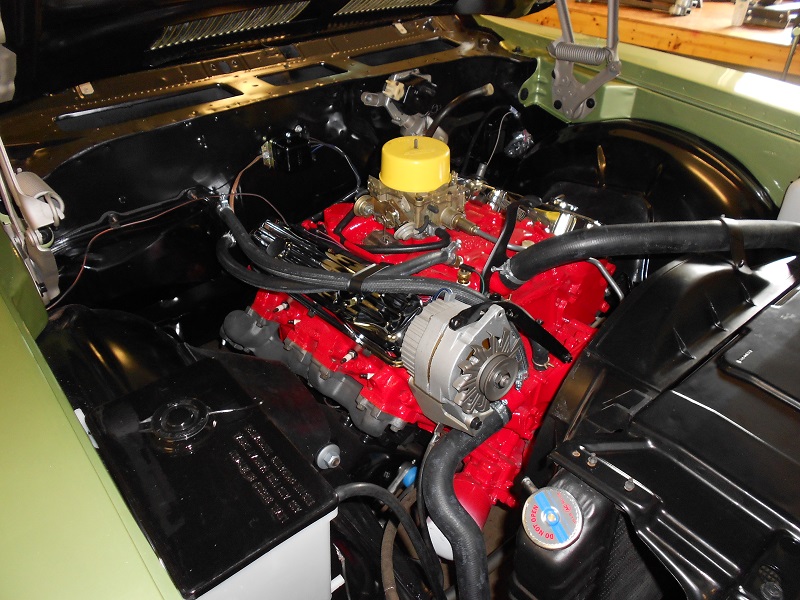 Assembly Process / August - 2013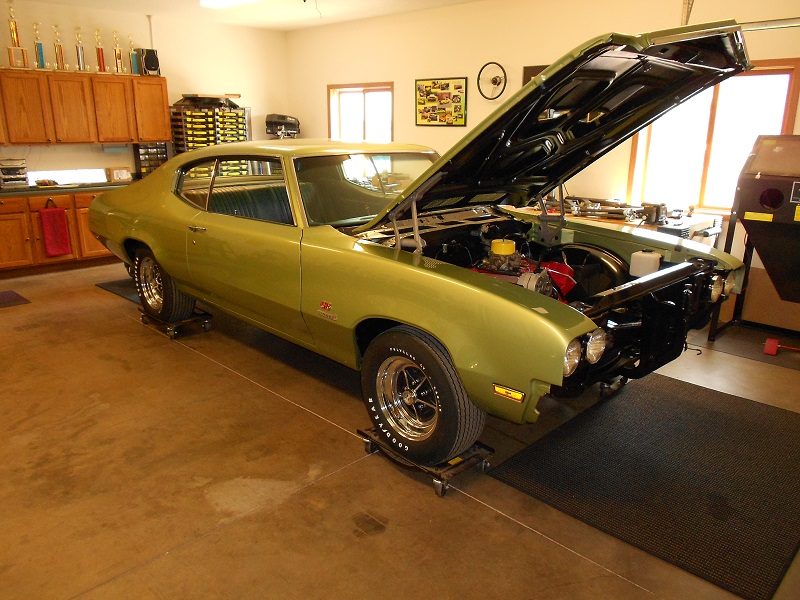 Car almost assembled September - 2013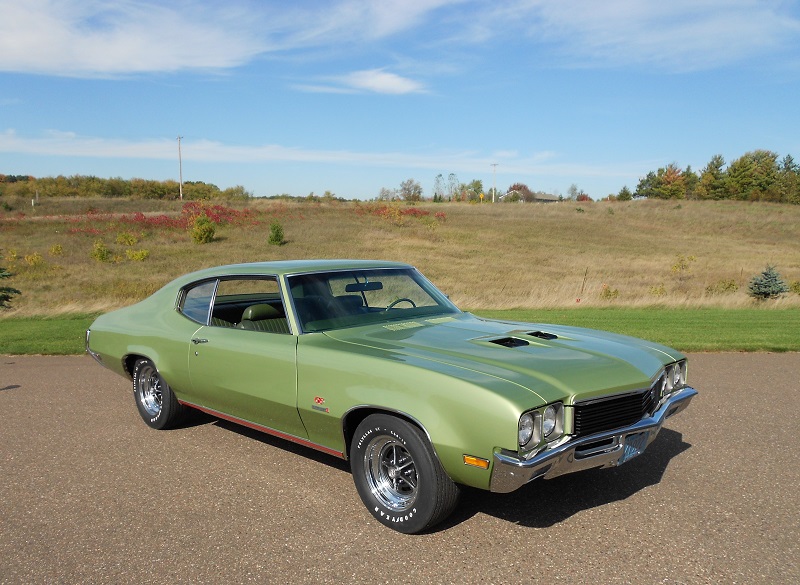 Car completely assembled October 9th - 2013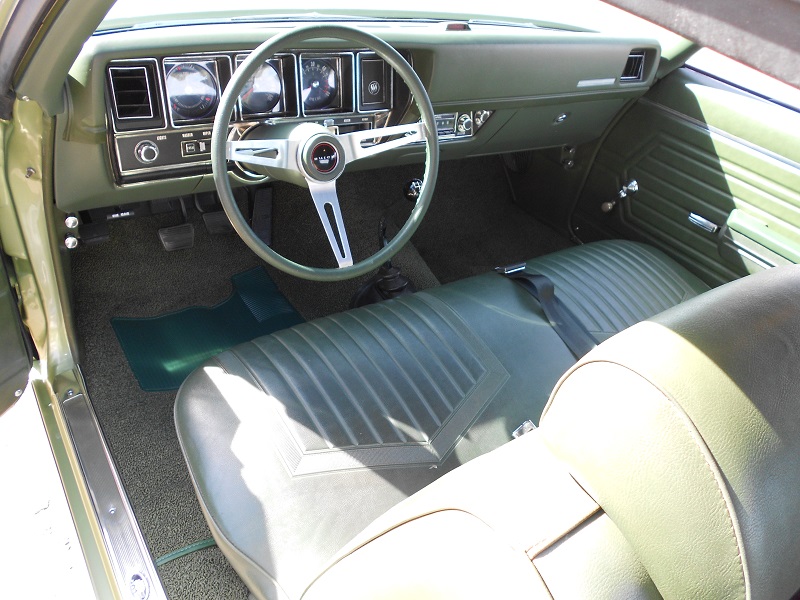 Bench Seat with a Muncie 4 Speed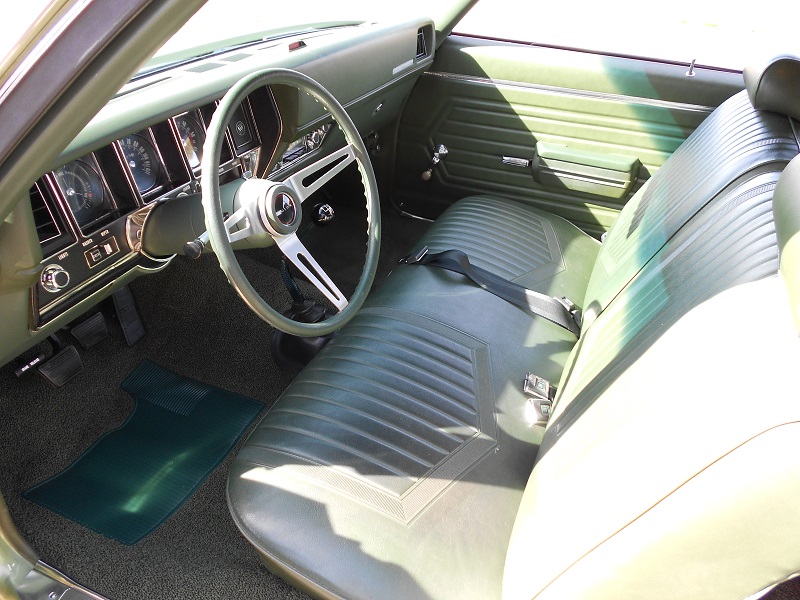 Only the Carpeting and Headliner needed replacement in the interior.
Owner took great care of this car!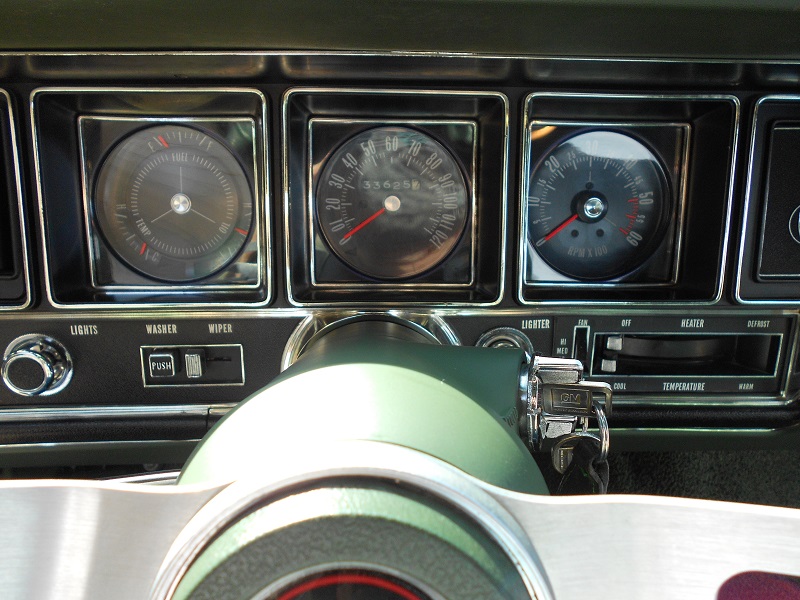 Car came with Factory Gauges & a Factory Tach
Time Line:
Received car on March 17th
Tear Down Process began on March 18th
The Car's shell was Media Blasted on April 22nd
All powder coated parts were received back on May 23rd
Dyno Session on rebuilt 455 May 29th (385 HP & 485 TQ)
Frame and all Suspension components assembled on June 12th
Paint applied by Autokraft on August 1st
Painted Body mounted back to the Frame on August 21st
Exhaust installed on September 25th
Front End alignment on October 15th
Car delivered back to owner on October 22nd