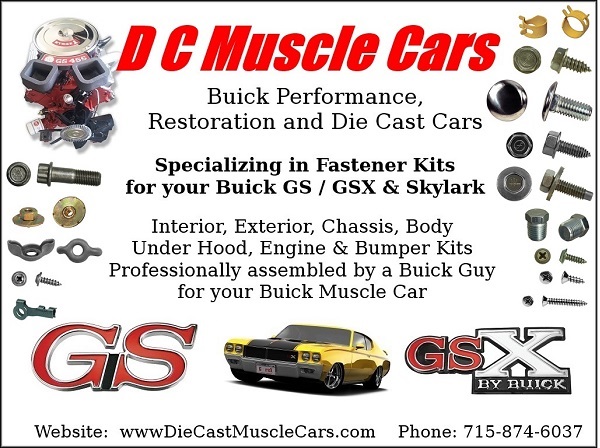 Buick Performance & Restoration

Thank you for checking out our Buick Performance & Restoration Page.
I have been a passionate Buick fan since my teens and have been lucky enough
to Race & Restore quite a few Buick Muscle Cars over the years.
Below you will find a few of the cars I've owned or helped restore. If you own
a Buick Muscle Car and are considering some upgrades that I may be able to help
with please contact me. I have 30 + Years of experience with the 1970-72 Models.
A few of the products I sell and services I offer are also listed below.