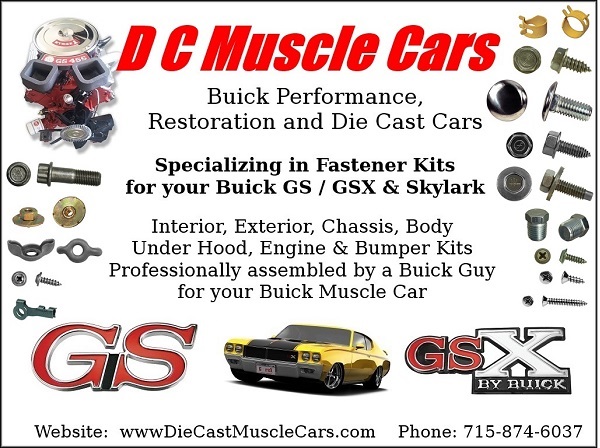 1970, 71 & 72 Buick Skylark / GS / GSX Fastener Kits
High Quality Bolts, Screws & Accessory Fasteners
This page of Fasteners is put together by a Buick Guy!
Not a parts house that hopes there Chevelle kit will work in your Buick!
Each part is individually labeled for convenience

Note:
We specialize in 1970-72 Buick's but our Fasteners fit many other GM Makes & Models
Almost all of our Fasteners are Made in the USA!
$20.00 Minimum Order on "A la Carte" orders
Feel free to call me or E-Mail if you have any questions!
Ordering information posted at the bottom of this page.