Site Index

Restoration Parts

1971-72 Aluminum Bumper Brackets

Services Offered
Buick Skylark / GS Console Decal
Excellent replacement Decal for your damaged or missing Console Insert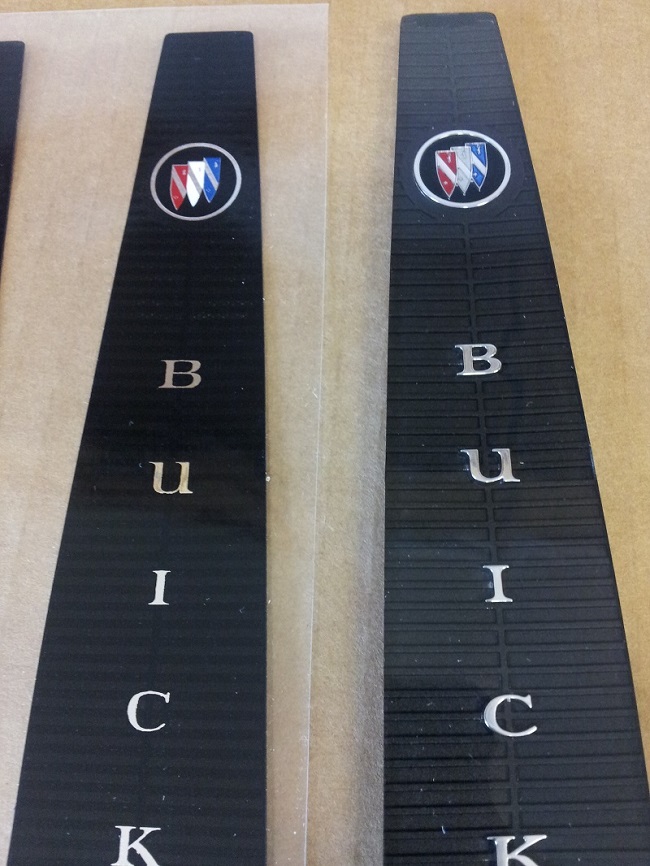 Decal shown on the Left - Original Insert Shown on the Right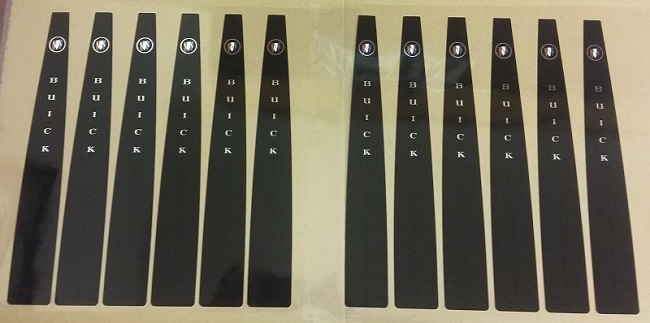 These are a High Quality Decal that you can install on a piece of tin (NOT included) or on your factory insert for a "Like New" look.
Our Decal guy spent a lot of time on these to get the look as close to the factory piece as possible.
These will fool even the die hard Buick Guy!!

Comes with 1 extra "Practice Decal"
Prices & Stock #s are as follows:
Decal Only $30.00 - Stock # ConDec
(Includes 1 Practice Decal also)
Shipping is $6.00 - Shipped via USPS - Priority Mail

Do you want to Order any of these items? Just write down the Part # & Quantity
then click here to fill out our Simple but Secure Online Order Form