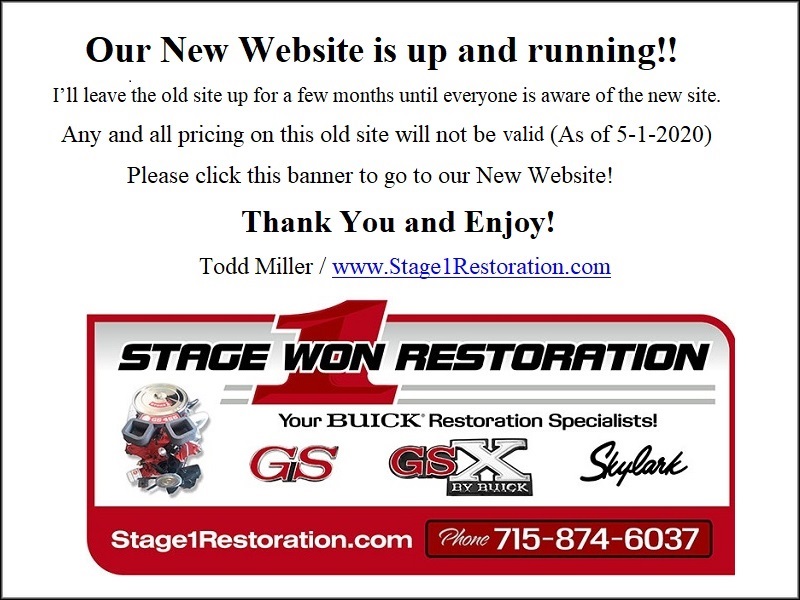 Ordering Information
If you have a handful of parts to order
Simply click here to fill out our Simple but Secure Online Order Form
This is the same Order Form used for our Die Cast Section. It's Simple & Secure.
A confirmation E-Mail will be sent to you during business hours.
A detailed Invoice will be included in your shipment.
All parts are labeled for your convenience!
If you have a bunch of Parts you need please call me (Todd)
I'll be happy to take your order and answer any questions
you may have regarding our parts or your project in general.
Phone Orders recommended for larger orders (715) 874-6037
Business Hours are 1pm to 6 pm Central Time
Thank You for your Order. If you have any questions feel free to contact me.
Shipping Fees depends on the size of your order.
Usually between $7 - $25
If you need an exact quote on shipping please E-Mail me.
GS Stage 1 - "King of Torque"
T-Shirts
T-Shirts are White or Ash (Grey) with Logo on the front side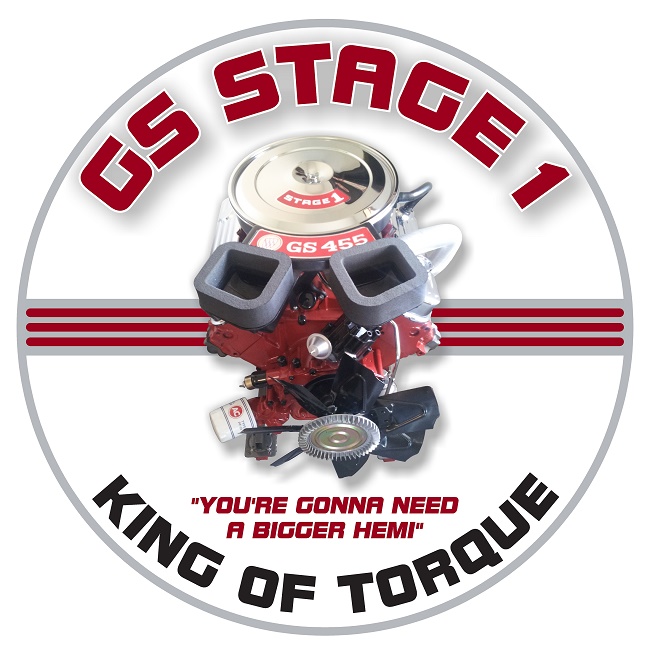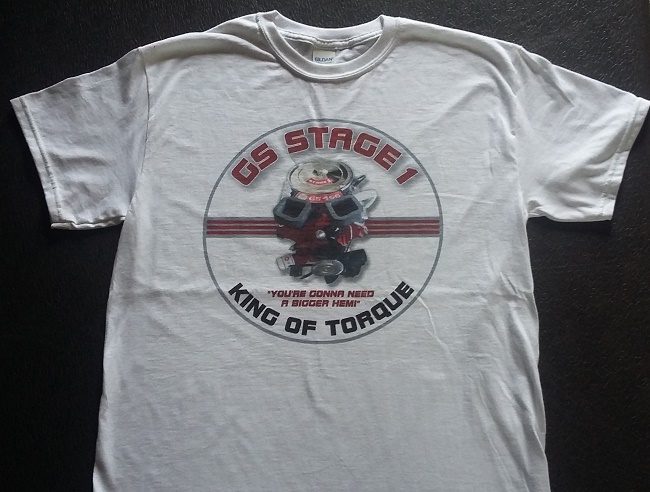 Price & Stock #'s are as follows:
Stage 1 - "King of Torque" T-Shirts $21.95
Shipping is $9.00 - Shipped via the US Postal Service
This Fee covers 1 Shirt
2 or more Shirts would be $15.00 (Flat Rate - Priority Mail)
Call or E-Mail for Shipping Prices if outside the U.S.
Stock Numbers - Use these numbers when ordering:
Large = Item # KOT-LG-W (For White)
Large = Item # KOT-LG-A (For Ash)
Xtra-Large = Item # KOT-XL-W (For White)
Xtra-Large = Item # KOT-XL-A (For Ash)
XXL = Item # KOT-2X-W (For White)
XXL = Item # KOT-2X-A (For Ash)
Ordering Information at the top of each Web Page
If you're in need of some other Buick Apparel ideals check out
our buddies at GM Club Apparel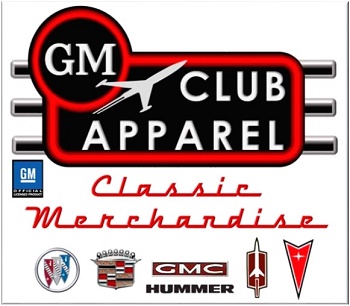 Buick GS & GSX Winter Hats
Available in 2 Designs - Fold Up & Beanie Style
(Beanie Style Shown on Right Side of Photo)
Small batch so please order soon as these are "Seasonal"

Version
Stock Number
GS Fold Up Hat
GS-Hat - SOLD OUT
GSX Fold Up Hat
GSX-Hat
GS Beanie
GS-Beanie - SOLD OUT
GSX Beanie
GSX-Beanie
Retail Price
$15.00 Each
Shipping Fee (Up to 4 Hats)
$8.50 - Priority Mail
No Shipping Fee on Key chains if ordered with other items!

Ordering Information at the top of each Web Page
Buick Key Chains
From the Matt Dennison Collection - Nice Leather Key Chain!
10 Versions to choose from!

Version
Stock Number
1964
Coming
1965 GS
Coming
1966 GS
Coming
1967 GS
KC67GS
1968 GS
KC68GS
1969 GS
KC69GS
1970 GS
KC70GS
1971 GS
KC71GS
1972 GS
KC72GS
1973 GS
KC73GS
1970 GSX
KC70GSX
1971 GSX
KC71GSX
1972 GSX
KC72GSX
Retail Price
$9.00 Each / $7.50 Priority Mail Shipping
No Shipping Fee on Key chains if ordered with other items!

Ordering Information at the top of each Web Page
"King of Torque" Garage/Shop Banner
These are High Quality and measure 60" x 21"
Gaber Signs "Watermark" will NOT be visible - This is a "Watermark" only.
Please Note:
My Company Logo will NOT be on the Banner. This is a "watermark" only to prevent pirating.
These are Good Quality 13 oz. White Vinyl Banners with 6 Nickel Grommets for hanging in your Shop or Man Cave.
These Measure 60" x 21"
This Banner features the slogan,,,, You're gonna need a bigger Hemi
Stock Number
KoT-Ban
Retail Price
$75.00
Estimated Shipping Fee
$9.00 - Priority Mail

Ordering Information at the top of each Web Page
"King of Torque" Garage/Shop Banner
These are High Quality and measure 60" x 21"
Gaber Signs "Watermark" will NOT be visible - This is a "Watermark" only.
Please Note:
My Company Logo will NOT be on the Banner. This is a "watermark" only to prevent pirating.
These are Good Quality 13 oz. White Vinyl Banners with 6 Nickel Grommets for hanging in your Shop or Man Cave.
These Measure 60" x 21"
Stock Number
KoT-Ban-2
Retail Price
$75.00
Estimated Shipping Fee
$9.00 - Priority Mail

Ordering Information at the top of each Web Page
"King of Torque" License Plate
Standard Size License Plate - Made out of Aluminum
Gaber Signs "Watermark" will NOT be visible - This is a "Watermark" only.
Stock Number
KoT-Lic
Retail Price
$23.00
Estimated Shipping Fee
$8.50 - Priority Mail Padded Envelope

Ordering Information at the top of each Web Page
"Stage 1 Racing" License Plate
Standard Size License Plate - Made out of Aluminum
Gaber Signs "Watermark" will NOT be visible - This is a "Watermark" only.
Stock Number
Won-Lic
Retail Price
$23.00
Estimated Shipping Fee
$8.50 - Priority Mail Padded Envelope

Ordering Information at the top of each Web Page
"King of Torque" Window Sticker
These measure 3.5" x 10"
Gaber Signs "Watermark" will NOT be visible - This is a "Watermark" only.
Stock Number
KoT-Sticker
Retail Price
$10.00
Estimated Shipping Fee
.95 Cents

Ordering Information at the top of each Web Page
"Stage 1 Racing" Window Sticker
These measure 3.5" x 7.5"
Gaber Signs "Watermark" will NOT be visible - This is a "Watermark" only.
Stock Number
Won-Sticker
Retail Price
$10.00
Estimated Shipping Fee
.95 Cents

Ordering Information at the top of each Web Page
"King of Torque" Window Sticker
These measure 4" in Diameter
Stock Number
KoT-Window
Retail Price
$5.00
Estimated Shipping Fee
.95 Cents

Ordering Information at the top of each Web Page
Buick GSX Promo Ad (Poster Size)
These are 14" x 20" and replicate one of the ads Buick used in 1970!
Stock Number
GSX-Poster
Retail Price
$12.00

Ordering Information at the top of each Web Page
Buick GS Promo Ads (Poster Size)
These are 14" x 20" and replicate one of the ads Buick used in 1970!
Stock Number
Coming Soon! (Judging Interest)
Retail Price
-

Ordering Information at the top of each Web Page