I have a nice selection of high quality parts currently for sale:

Thank you for checking out our "Parts For Sale" Section
I take a lot of pride in the items I sell this is also
true for the used items I have listed here.
These are good quality parts - clean and in most cases ready to be bolted in!

For more information please give me a call - Todd 715-874-6037

1972 455 Motor - Ready to install - Fully detailed!

SOLD

The motor is stock and ran when I purchased it so I did NOT do a full rebuild (Hence the price)
I have not ran it since the work I did to it. It looks brand new and could be installed in a concourse build.


I replaced the timing chain, rebuild the timing cover assembly (Oil Pump),
installed new gaskets, new chrome valve covers and radiused the oil passages.
This is a 72 Motor so it already has the larger oil galleries.

This motor is basically "stock" and ran when I purchased it.
The gentleman I purchased it from had a video of it running on a run stand.
The only reason for selling is the car it was purchased for has been sold
and our customer had his own motor. More Pictures coming soon!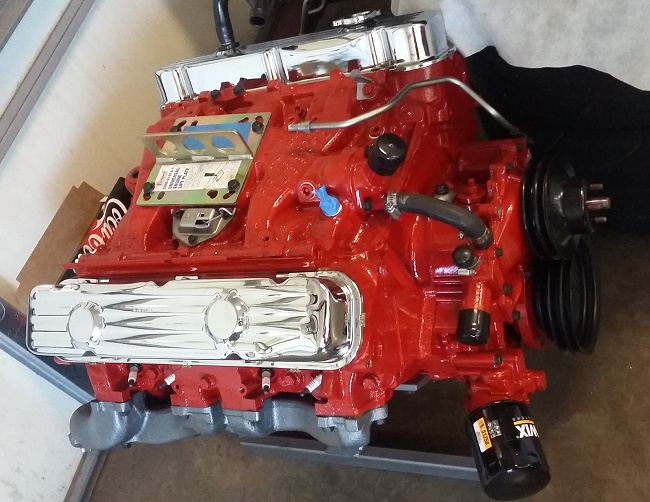 1971 Front Bumper - Rechromed - Lifetime Guarantee

SOLD
This is a super nice 1971 Bumper that has been re-chromed by
Keystone Plating located in MN.
Show Chrome / Lifetime Warranty
The backside is also super nice. No Pitting!



1972 N-25 Bumper (NOS Core) - Rechromed - Lifetime Guarantee
(This may be one of the NICEST N-25 Bumpers in the country)

The N-25 Bumper I have isn't for everyone. It started life as an NOS piece that has
NEVER been on a car so the backside is MINT.
It is complete and ready for concourse level applications.

This is a 72 but at mentioned it was NOS and they did NOT have the holes for the
Bumper Strips so it kind of looks like a 71 but it still has the 1972 Emblem in place.

If you're interested please give me a call and I'll give you more details.

Price is $1,900 - Compete. Factory Hardware also included (NEW)

Mint Brackets, Lens, Harness etc....... All included.
MINT CONDITION!!

Factory Part Number that was on the backside of this NOS Bumper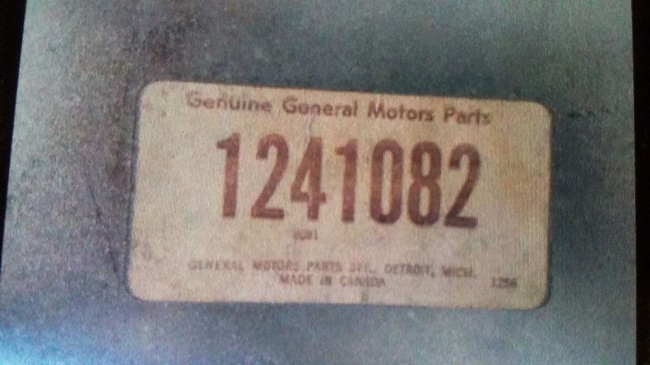 Backside of Bumper Shot. Shows how nice the backside is!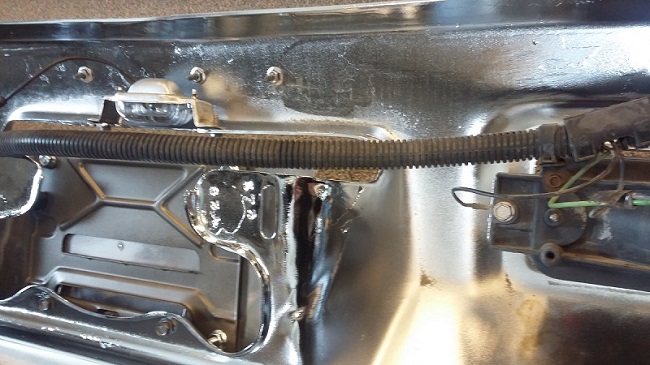 2.5" Stainless Steel N-25 Tips
$345.00
These are made by Dennis (Wheelz) Wheeler.
These are Stainless Steel and are 2.5" in Diameter.
Best on the Market!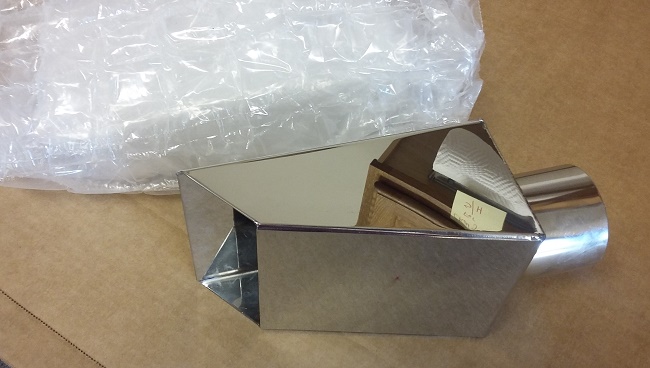 71/72 Bumper Brackets - Mint Condition
These fit 1971 or 1972 Skylark / GS or GSX Front Bumpers
They've been bead blasted and powder coated "Chassis Black"
Almost zero pitting on these! They don't come much nicer!
SOLD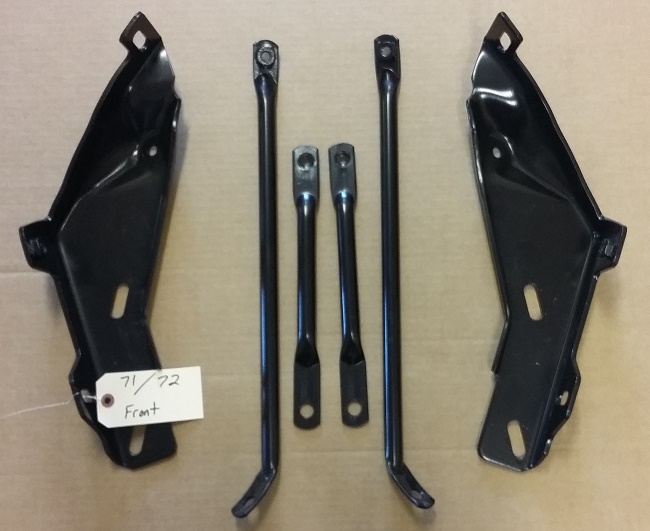 Hotchkiss Rear 1" Sway Bar
This Sway Bar is Brand New!
Hotchkiss Part # 2202R
Powder Coated
Factory Hardware included (Not the hardware store bolts they include)
SOLD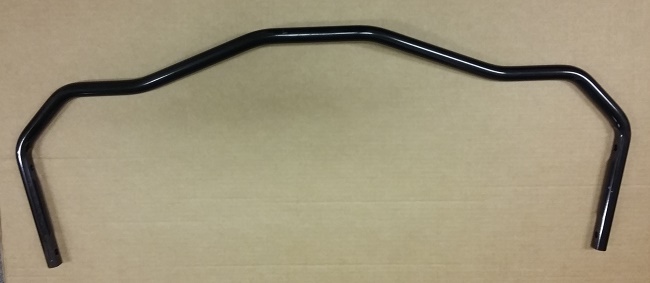 1972 Grill - Mint condition
This Grill is in GREAT shape and NO broken studs OR cracks
SOLD

1972 Hood Trim
This Trim is in nice shape and NO broken studs!
SOLD




Reproduction Spark Plug Wires
Brand new - Date Coded for 1972 GS Models
00001 thru 15020 Sept. 1971 - Feb. 1972 3-Q-71
Made in the USA
Retail Price on these is $75
SOLD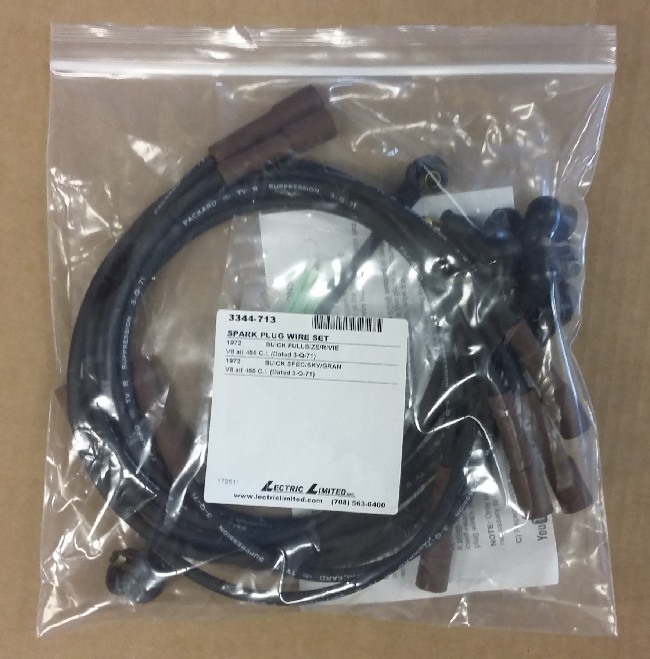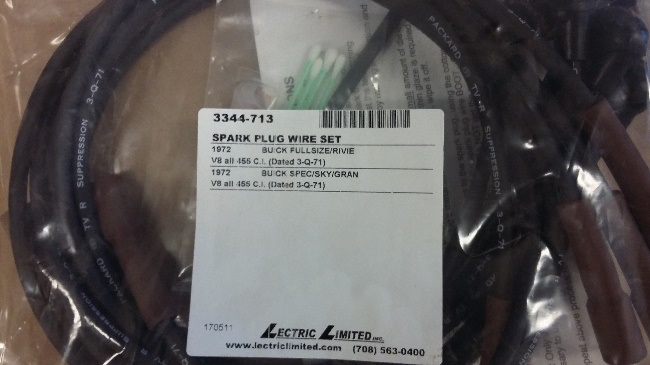 Front Coil Springs - Like New
Bead Blasted & Powder Coated Chassis Black
Fits 350 Cars with A/C or 455 Cars without A/C

$55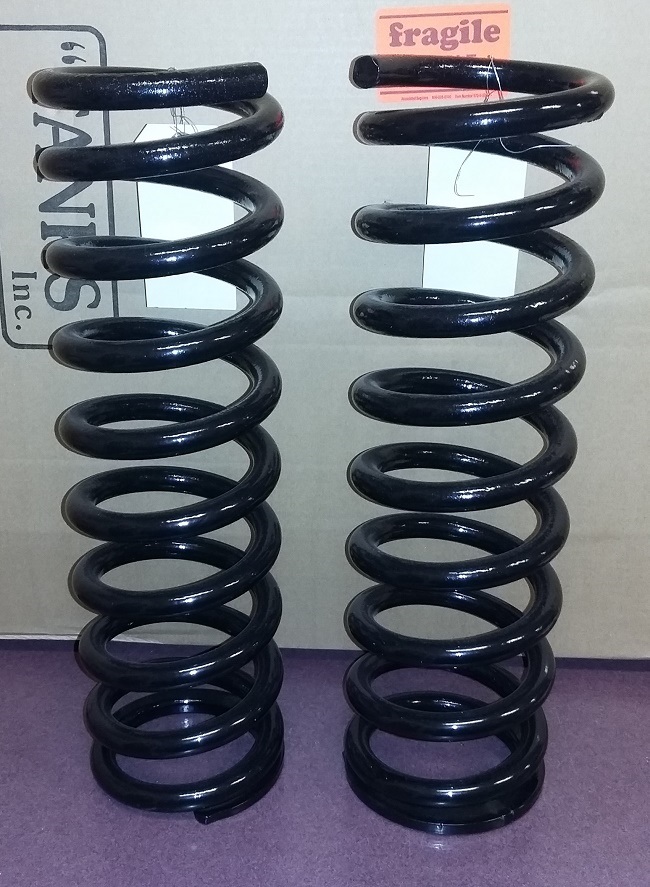 Various Pulleys for 1970-72 455's - Like New
Bead Blasted & Powder Coated Chassis Black
Smog Pulley # 1238511 - $25
Stage 1 Water Pump Pulley # 1375146 - $40 - SOLD
Stage 1 Crank Pulley # 12315777 - $50 - SOLD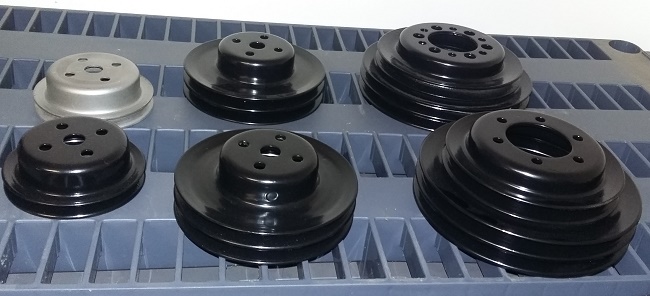 1971 & 1972 455 Intake Manifolds - Clean!
1971 Intake $60.00 (G-1 Date Code)
1972 Intake $40.00 (C-22 Date Code)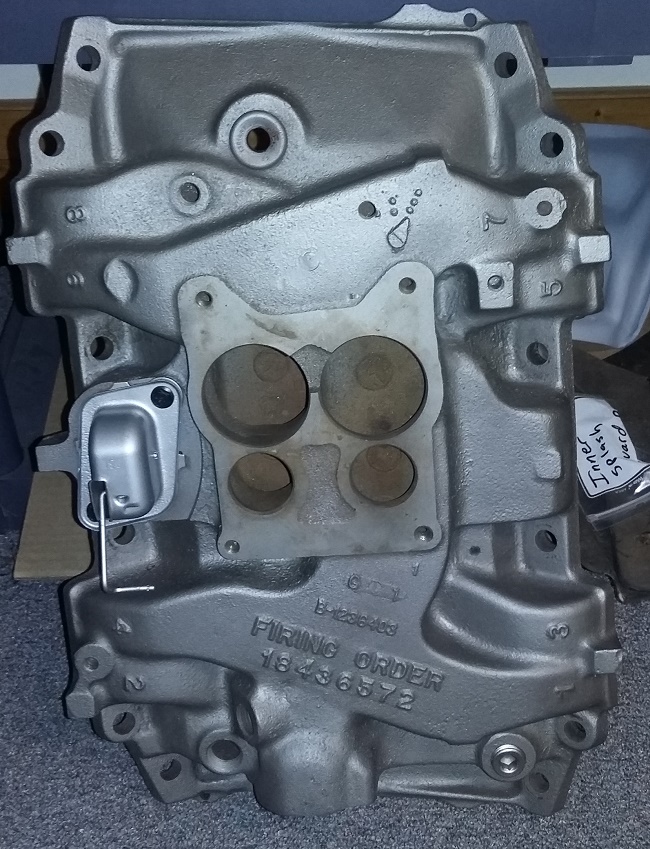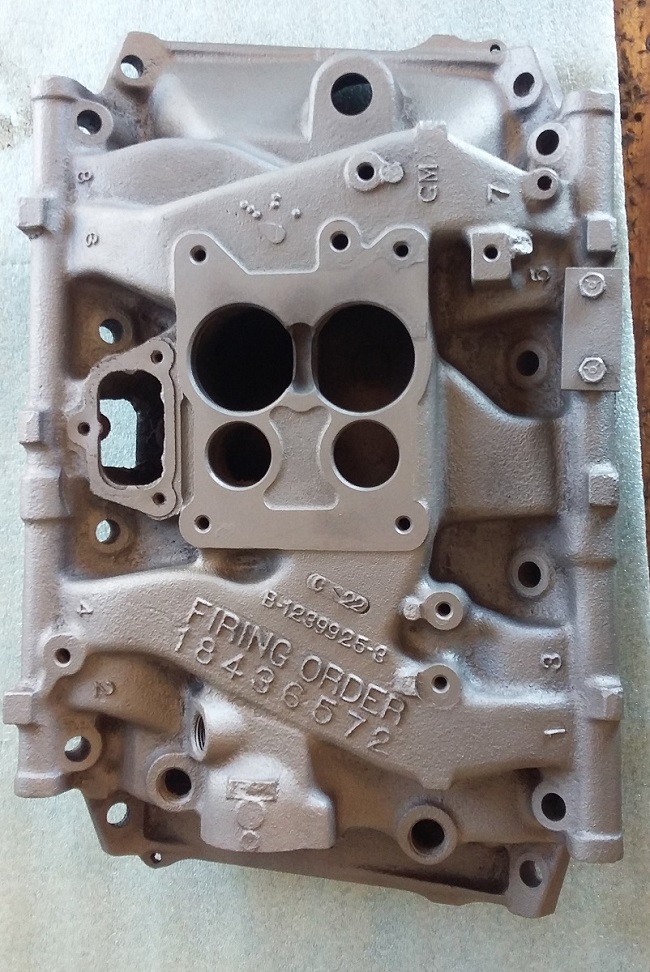 Absolutely MINT Bench Seat.
The Frame is like NEW! Brackets are like NEW!
The Fabric is Mint also but may not match your car?
Perfect Frame though - concourse quality!!

This Bench Seat is as nice as they come.
If you're restoring a GS or Skylark and need a Bench Seat
this is as nice as you'll find.

SOLD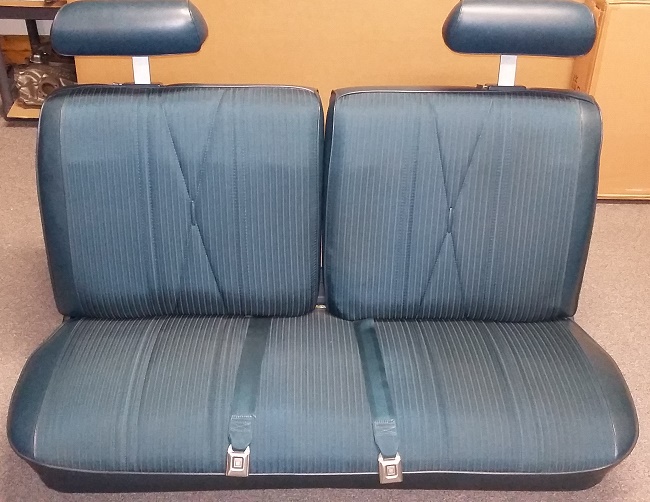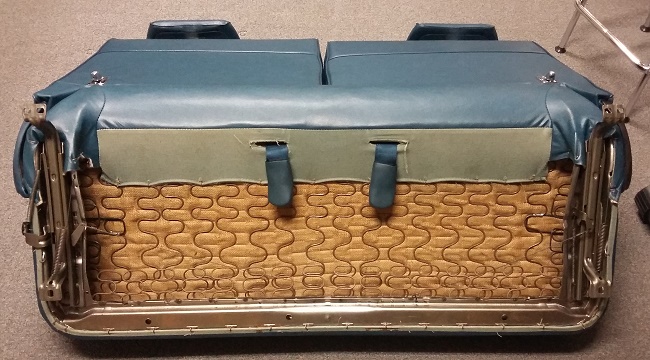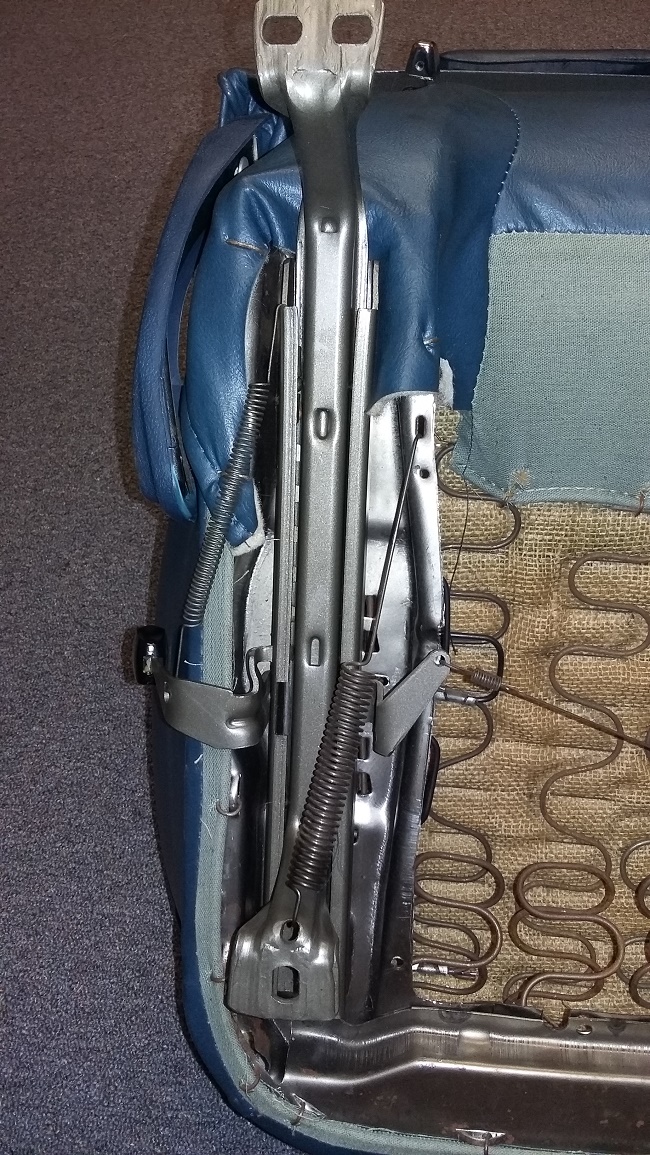 Check back soon, we have more quality GS / GSX & Skylark Parts