NEWEST ARRIVALS:
Bookmark this page as we update it every week with brand new releases from all the Hot Die Cast Companies!
When UPS drops off a new model it's posted on this page within 15 minutes!



New Website in the Works which will feature a shopping cart!!
Stay Tuned!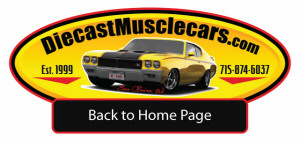 © TME 1999 - 2020