1970 GS Stage

One of my personal projects is a 1970 Buick GS Stage 1
that has been built for the street as well as the strip.
This is a Super Clean - Rust Free Car that came
from Colorado and should be the nicest GS I've owned
and restored when finished. For now I've cleaned up
the engine bay and replaced the original Trans and Motor
and installed a 1970 455 & Trans for the purpose of racing it.
The current motor is a 1970 455 that has Cast Iron Stage 1 Heads.
Intake and Heads are ported otherwise the motor is factory stock.
When completed this will be a basically stock Stage 1 GS however
our goal is to run 11 second E.T.s without any aftermarket engine parts.
Frame Off Restoration Scheduled for 2019
See this car at the 2020 MCACN Show!
Update:
Best E.T. so far: 11.92 @ 110 MPH
* We have also ran 11.92 on the brakes so with good air
we feel we're currently in the 11.70 area.
Best 60 foot so far: 1.61
Factory Cast Iron Heads, Cast Iron Intake, Quadra Jet Carb
and Cast Iron Exhaust Manifolds.
Stay tuned. This build is just getting started!!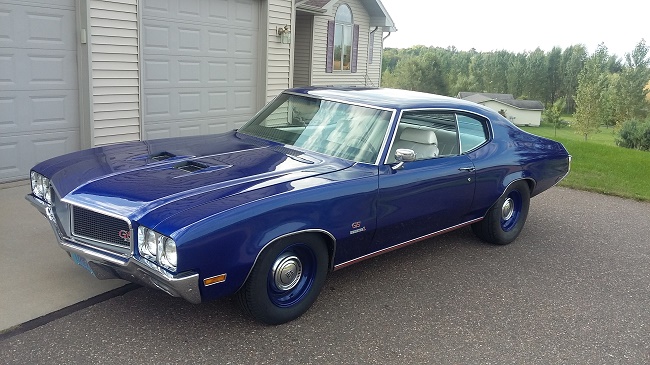 Shown here with our "Poverty Wheels" - Sleeper Look!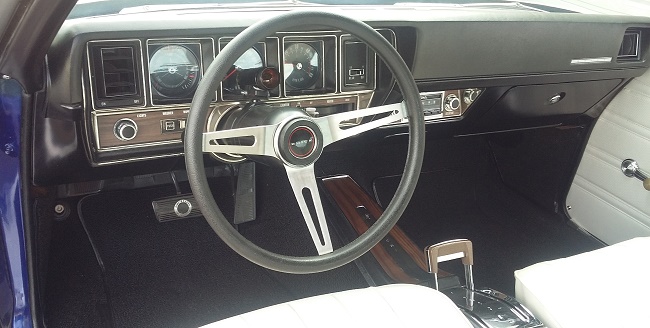 Our Interior is Stock other than a shift light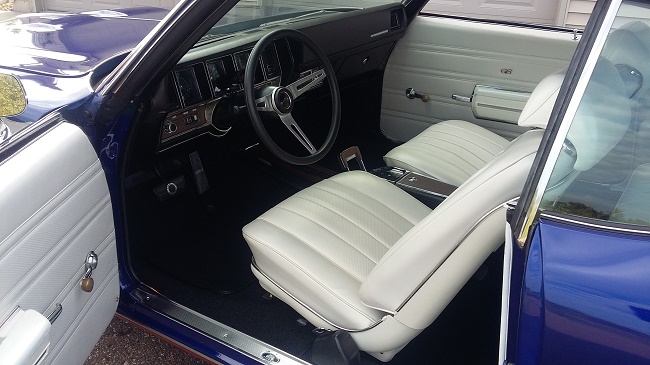 Factory Pearl White Interior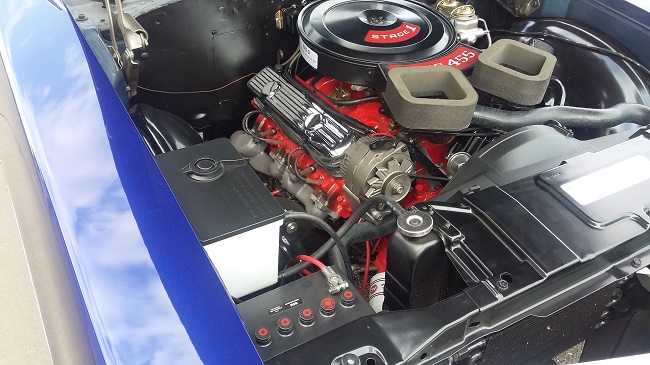 Once the Frame Off Restoration is completed we'll address all the little details.
For now we're having fun racing it!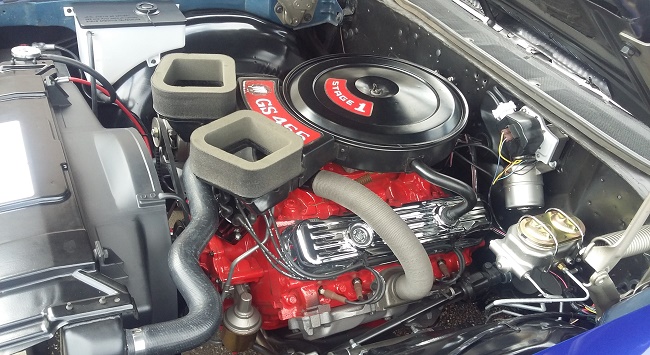 Engine Bay after a freshening. Frame Off Restoration still to come.
I just couldn't bring myself to put a clean motor in a 40 year old engine bay.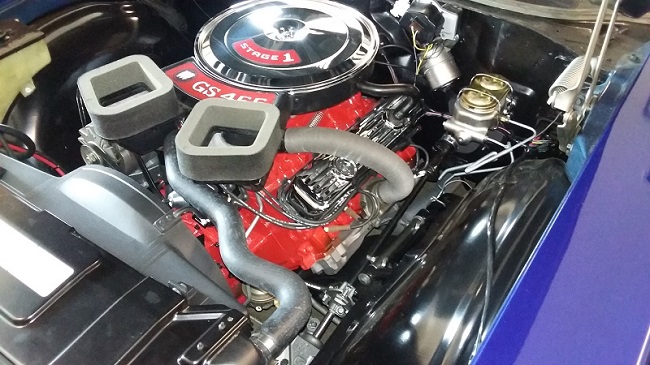 Quadra Jet Carb Cast Iron Heads, Intake and Manifolds.
No aftermarket parts needed!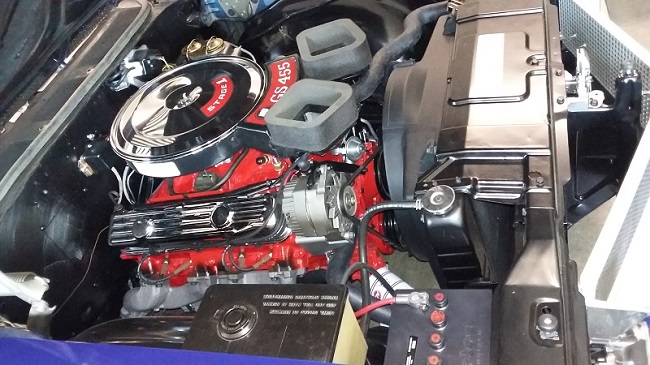 11.90's with factory parts........for now!
Stay tuned as we make this car nicer and faster!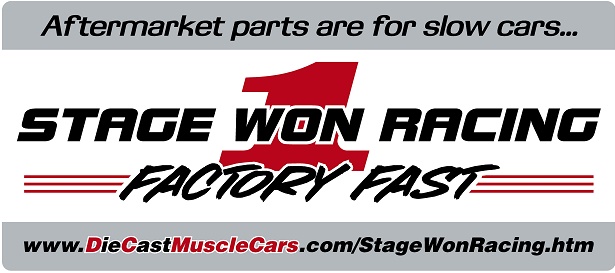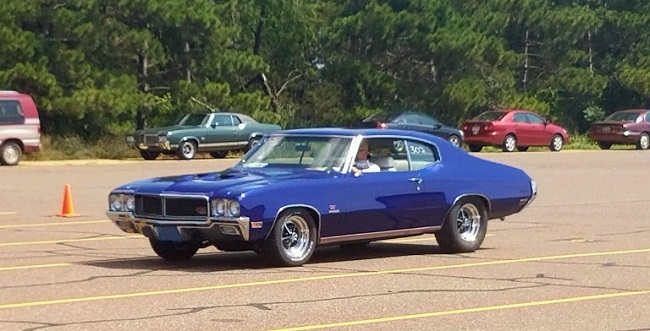 More Pictures coming soon but for now here are a few
taken at Rock Falls Raceway July 31st 2016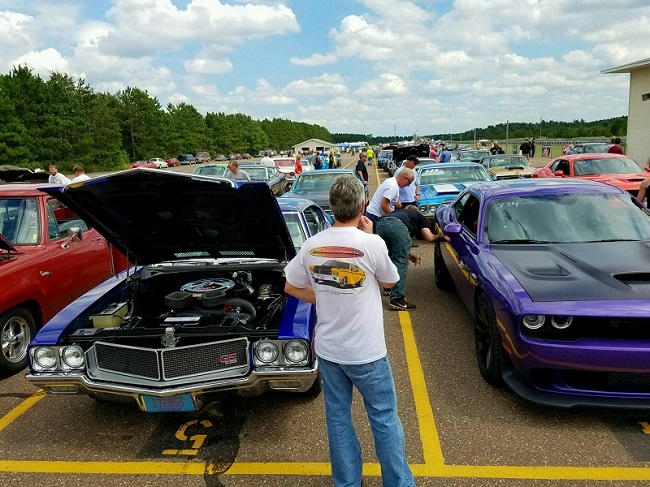 Staging Lanes next to a Hellcat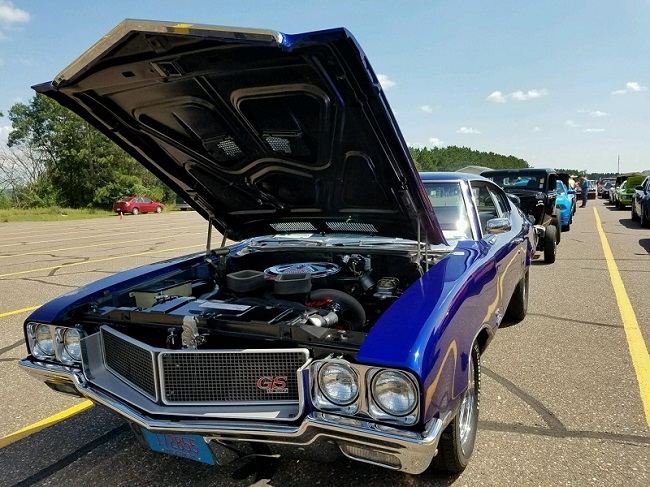 Staging Lanes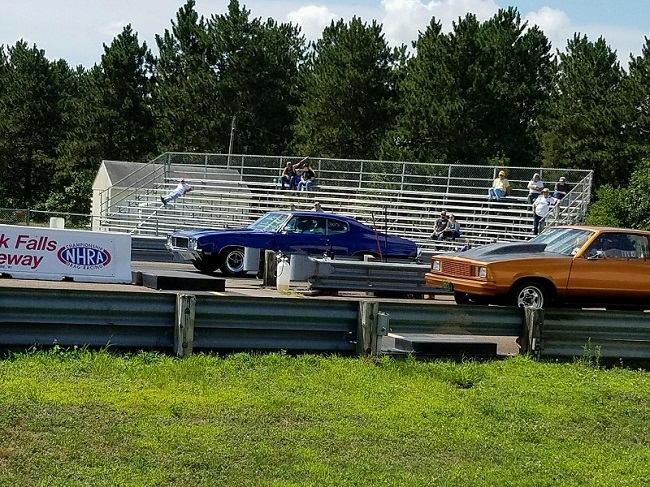 Burnout Box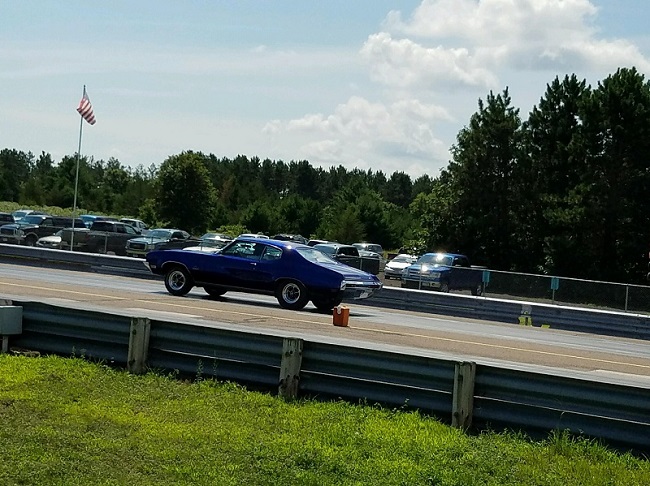 Rock Falls Raceway July 31st 2016 - Muscle Car Shoot Out - 1st Place!

Best E.T. so far.
Our goal of high 11's with Factory Parts was met on October 8th 2016.
Stay Tuned........Even Lower E.T.'s coming!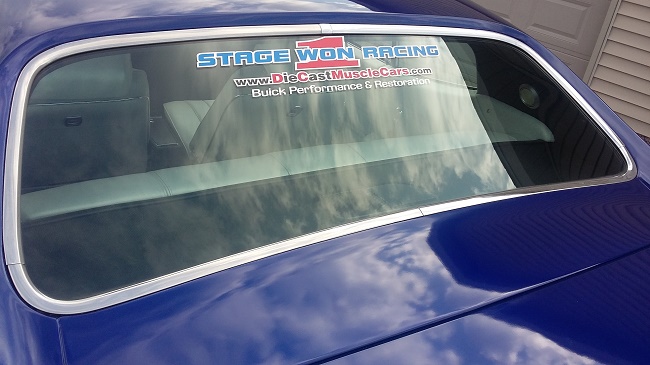 Stay Tuned! A Frame Off Restoration is coming soon!
See this car on display in 2020 at the MCACN Show!